HP ENVY x360 – 15m-dr0011dx Core i5 8GB Ram 256GB SSD in Kenya.
HP ENVY x360 – 15m-dr0011dx Core i5 8GB Ram 256GB SSD Price in Nairobi, Kenya is Ksh.82,000
HP ENVY x360 – 15m-dr0011dx​ Laptop features a 15.6 FHD screen. The HP Envy 15 Laptop boasts updated hardware to ensure flawless performance. It features an 8th Generation Intel Core i5 processor paired with a massive 8 GB RAM. This exceptionally powerful configuration makes this laptop a pro performer in its segment and will allow you to experience a whole new level of multitasking. Furthermore, the 256GB SSD eliminates your worries about running out of storage space. You are free to collect your favorite movies, shows, and also save all your photographs and videos in this space. The 15.6 inch, FHD Bright View micro-edge WLED-backlit display offers stunning visuals and takes your entertainment level to a new high when you watch your favorite movies and sitcoms on it.
GET HP ENVY x360 – 15m-dr0011dx Core i5 8GB Ram 256GB SSD at the best price in Kenya from Fast Deal
Display Technology & Connectivity
The 15.6″ FHD IPS anti-glare Touch Screen​ features a 16:9 aspect ratio and an FHD 1920 x 1080​ native resolution. The integrated Intel UHD Graphics 620 delivers the sharp, clear picture in addition to super graphics performance and you'll also be able to output video to an external display using the built-in HDMI port. For connecting to the Internet, 802.11ac Wi-Fi is included. External peripherals such as additional storage, optical drives, memory card readers, printers, and more may be connected using the USB 3.1 ports, one of which doubles as a charging port. Additional compatible peripherals may be paired using Bluetooth technology.
Immersive Multimedia 
For long-term storage of your files, the ENVY 15​ has a 256GB SSD. Whether you are listening to music, watching a movie, or playing a game, the built-in Bang & Olufsen stereo speakers offer high-quality sound. There is also an integrated TrueVision HD webcam which allows you to engage in face-to-face conversations using Skype or other software, integrated dual array digital microphones, and a multi-format media card reader.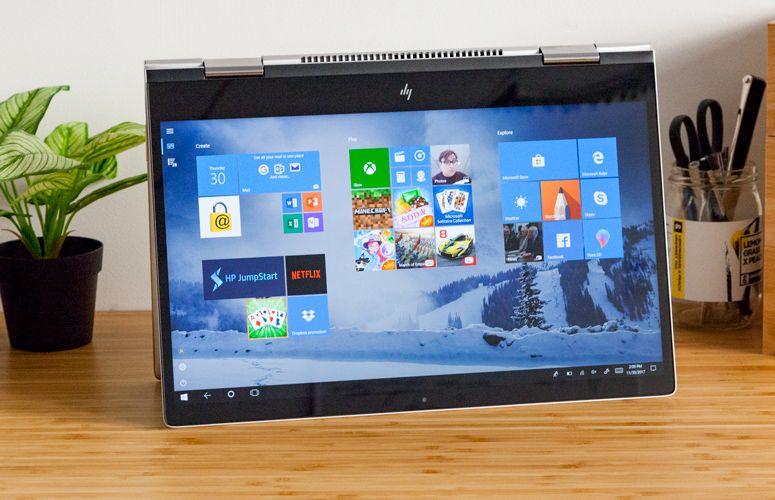 Distinctive Features
This system is powered by a 4-cell, 55.67 Wh Li-ion​ and a 65W AC adapter.  Connect external peripherals, such as hard drives, optical drives, printers, memory card readers, and more using three USB 3.0 Type-A ports, one of which doubles as a charging port. The Envy X360 15m-dr0011dx features 2×2 802.1ac Wi-Fi for connecting wirelessly to the Internet. You can also connect additional wireless peripherals such as mice, keyboards, headsets, and more via Bluetooth technology. With a built-in multi-format digital media card reader, you can expand your storage as well as transfer data between memory cards.
Rich Audio Environment
With dual HP speakers and HP Audio Boost, Bang & Olufsen experts can customize it for you to enjoy the life-like sound quality. Try to awaken your senses with the perfect PC audio. This PC is thin and light, so it is easy to move from one room to another and you can easily carry it outdoors. Whenever you carry a PC anywhere, it's easier than ever to stay productive and enjoy entertainment. With just one USB 3.1 Gen 1 Type-C​, you can power your device or transfer up to 5 GB of data. Also, since it is reversible, you do not have to worry about connecting it upside down.
General Specifications
Intel Core i5-8265U (1.6 GHz base frequency, up to 3.9 GHz with Intel Turbo Boost)
8 GB Memory 256 GB SSD
Intel UHD Graphics 620
15.6″ Touchscreen
Windows 10