GET Asus 1215n Mini Laptop Intel Atom CPU at the best price in Kenya from Fast Deal
Asus 1215n Mini Laptop is a perfect fit for everyone, its ultimate portability makes its a need for students and the business class, powered by Intel Atom CPU D525 1.80GHz, this Asus 1215n Mini Laptop can effectively handle most tasks you throw at it with ease. For storage options, you get 4GB of RAM and  320 GB HDD. The 1215N's built-in 0.3M Pixels webcam lets you videoconference with business associates a world away, while Wi-Fi 802.11n and Bluetooth ensures that you're well-connected even when you are on the road.
Powerful Performance
The adopted Intel Atom D525 CPU is actually intended for Nettops, and makes itself particularly noticeable due to its high TDP of 18 Watts, compared to the mobile variant Atom N550 1.5 GHz (8.5 Watts). With respect to performance, this disadvantage is at least compensated for by the higher clock speed of 1.8 GHz, which should provide for better performance together with the second core.
Display
Asus 1215n Mini Laptop Adopted was a 12″ LED WXGA display with a resolution of 1366×768 pixels, which provides for a pleasant working area relative to the display dimensions.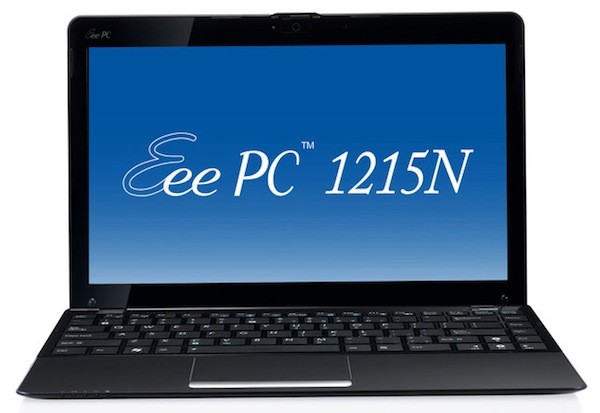 Keyboard
The keyboard with its chiclet-style design uses more or less the whole width of the case, and can shine with amply sized keys. Particularly the arrow keys are very big, and even surpass those on many 15″ and 17″ notebooks. The layout adheres to the usual design, and allows a swift familiarization. Many additional functions are integrated via the Fn combinations, wireless modules and the power saver / high performance profiles can also be accessed via hardware switches. The labeling is clear with good contrast, and can be read easily in normal lighting conditions.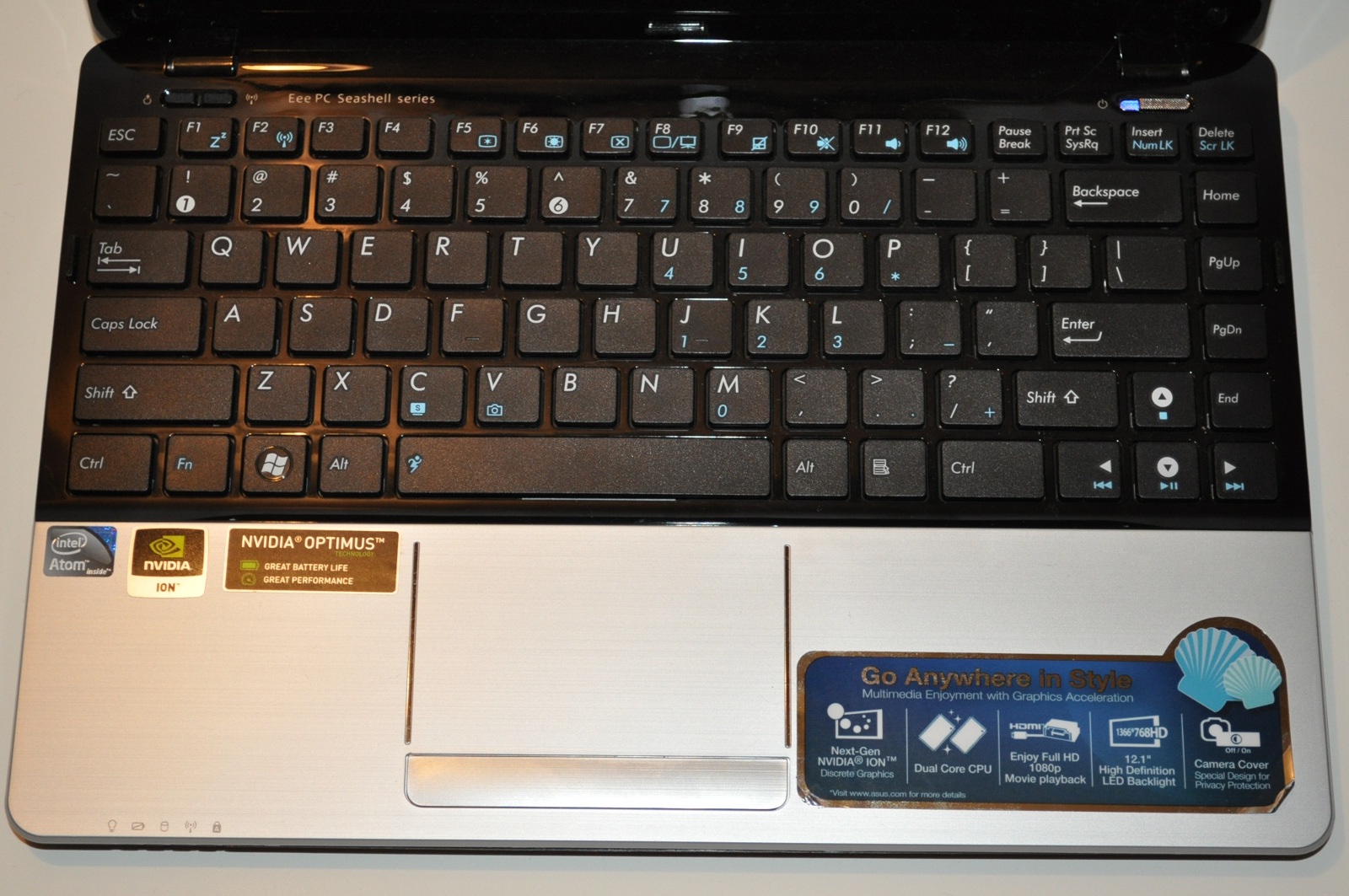 High Speed, Efficient Connectivity
The Eee PC 1215N comes with USB 3.0, enabling you to transfer data at speeds up to 10 times** faster than current USB 2.0 connections. Speed and efficiency in a stylish mobile platform, your Eee PC 1215N is a perfect combination of beauty and performance.
General Specifications
Massive 12.1″ 16:9 HD LED-backlit glare-type display for multimedia enjoyment
Enjoy Full HD 1080p video playback on an HDTV or big screen via an HDMI port
USB 3.0 enables to transfer data at speeds up to 10 times faster than USB 2.0
Features a camera cover over the webcam's lens to give you added privacy
320GB ASUS WebStorage complimentary online Eee Storage